Surrender, Worth, and the Gospel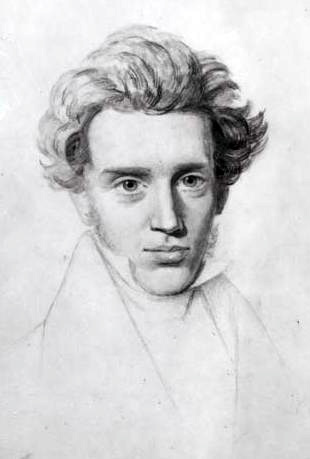 "Infinite resignation is the last stage before faith, so anyone who has not made this movement does not have faith, for only in infinite resignation does an individual become conscious of his eternal validity…" – Soren Kierkegaard, Fear and Trembling
I ran across this quote by Kierkegaard yesterday as I was preparing for our church's Fall festival last night (Halloween). My wife and I and some friends work a table at which we give away Halloween candy and free items while trying to engage people about their spiritual standing. Our goal is sharing the gospel – the Good News. But the Good News wouldn't be necessary if there weren't also bad news – the fact that no one is good enough on his own merit to reach a holy God to whom he is accountable. To accept this, a person must come to a point of "infinite resignation"…"the last stage before faith" that Kierkegaard describes.
The irony is that although people are not good enough to merit heaven (via the choice to know evil, i.e. sin), they still have "eternal validity" due to being created in the image of God and being loved by him. (A masterpiece found at a yard sale underneath a cheap print is still a masterpiece.)
When the gospel is presented, the natural reaction is for people to seek refuge in their intellect, their self-righteousness, their hedonism, etc. as a reason to reject God.  But by holding on to these earthly impediments to faith, they are choosing an exchange rate for their soul that is far less than it is worth. This is the ultimate self-swindle.
The next time you're speaking with a person who is balking just as they reach the point of surrender, remind them of the poor trade they are about to make.